10 Favorite Madison, WI area Restaurants
Our team shares their favorites with you!
Our team at Madison Eats Food Tours has finally answered the question we get asked the most – what are your favorite restaurants and where do you recommend eating in the Madison area? We came up with a list of ten of our favorite Madison, WI area restaurants and markets to get you started. There are more places we love, and we will do a Part 2 soon! For now, enjoy our team picks and let us know if you visit any!
Amanda's Picks
Madison Sourdough is the perfect spot to grab some freshly made sourdough bread, and a delicious pastry, or one of the selections of brunch dishes they offer. They use flour that they mill in house! Their dessert case is ever changing, depending on the in-season ingredients. Their cakes are stacked high with fruit, chocolates, and seasonal ingredients. Don't forget to grab one of their quiches or croissant sandwiches, filled with seasonal vegetables, eggs, and cheese. Madison Sourdough has great outdoor seating so you can enjoy the Willy Street neighborhood while satisfying your hunger.
You are always in for a treat at Mint Mark, with the ever-evolving menu, created by James Beard Nominee, Sean Pharr. The menu changes daily, depending on the produce and ingredients the team is ready to present. Don't miss the pasta alla norma, which includes freshly made pasta, mascarpone cheese, and seasonal vegetables, in a decadent tomato sauce. Their famous biscuit is perfectly baked, and then finished on the flat top. It is paired with garlic honey and local, cultured butter. The drink menu adjusts often, too. With delicious combinations of homemade syrups and high-end liquors, you can find a perfect pairing to any meal, such as their on-tap sangrita. However, if you do want to stay with beer/wine, they have a solid selection of both.
Hannah's Picks
Sun Prairie Farmers Market
300 E Main St. Sun Prairie, WI 53590
(608) 512-9743
The Sun Prairie Farmers market is held outdoors May through October on Saturday's from 7am to12pm. It features over 30 vendors who sell anything from WI grown produce, to seafood and natural meats. A delicious stop for anyone who wants to start their day with warm bread is Great Harvest Bread Company. Try the cheddar garlic circle loaf with cheese and garlic pieces and fresh sesame seeds on top. The cinnamon chip bread is a sweeter option, made with freshly milled flour. Another can't-miss vendor includes Calico Confections–their decadent peanut butter mousse cake is a must. The cake features a thin chocolate ganache layer on top, rich peanut butter and chocolate mousse layers, and an Oreo crust underneath. The Oreos on top were a personal addition that provided another level of Oreo experience.
Vintage Brewing Co.
803 E Washington Ave. Madison, WI 53703
Vintage Brewing Co is a popular brewpub right off East Washington with indoor and outdoor seating that is within walking distance of the capitol. Besides delicious burgers, chicken sandwiches, deli sandwiches, and flatbread, the appetizers are also outstanding. Some popular ones include Ellsworth, WI fried cheese curds, house made soft pretzels, and deep-fried meatballs. Ellsworth, WI is known as the cheese curd capital of Wisconsin and the curds do not disappoint. The fried cheese curds are melted to perfection and have the perfect cheese pull with a side of house made creamy ranch. Next, the crunch of the beef and pork beer battered deep fried meatballs is paired with sweet chili sauce with just enough spice. The doughy and fluffy soft pretzel rods are the perfect complement to the warm, slightly spicy queso.
Otehlia's Picks
Heritage Tavern
131 E Mifflin St, Madison, WI 53703
608-283-9500
heritagetavern.com
Heritage Tavern sits just off the square and has been a mainstay for elevated farm to table fare for years. James Beard Award-nominated Chef Dan Fox creates comfort food from the heartland, elevated to fine dining, with his own twists. The specials of the day are always a must – a recent dish of lamb tartare with a mustard green whipped cream and the thinnest sliced potato chips was decadent. Regularly on the menu are the deviled eggs, a display of beauty and taste! The pickled beet deviled egg has a great balance of sweet and sour with a creamy egg filling. And don't miss the crispy pork belly and tuna with pickled mango, pork belly from heritage breed pigs from the Chef's farm, with a swath of creamy macadamia nut-miso to combine all the flavors.
Abarrotes El Primo
105 E Main St, Sun Prairie, WI 53590
608 318-1246
A favorite grocery store / taqueria in Sun Prairie! Owners Fernando and Adriana make the most delicious tacos and tortas, using the freshest meat from their own butcher case. The asada tacos are a must and they come in the traditional way -perfectly seasoned meat with cilantro, onion and lime. They make sales in house for you to spice it up. The tortal milanese is one of the best sandwiches you can find – thinly breaded chicken breast with jalapenos, avocado, crema, lettuce and other toppings on a fresh loaf of bread is just perfect, and makes a meal for two! They also offer a wonderful selection of fresh and non-perishable items for you to take home to cook your own delicious meal.
Shona's Picks
Morris Ramen
106 King St, Madison, WI 53703
(608) 416-5547
morrisramen.com
Morris Ramen makes a commitment to "integrity" over authenticity – and it shows! The restaurant, located just off of Capitol Square, looks unassuming from the outside but the interior is intimate and thoughtfully decorated. Led by culinary power couple Francesca Hong and Matt Morris, along with Sapporo-native Shinji Muramoto, Morris Ramen specializes in Japanese ramen noodle bowls. There are a few different ramen options on the menu, but you can't beat the signature "Morris", topped with pork belly, marinated hard boiled egg, and bamboo shoots. For vegetarian and gluten-free diners, Morris offers amazing veggie broth and rice noodle options, too. And if you like some extra heat, try adding the "spice bomb" to any dish!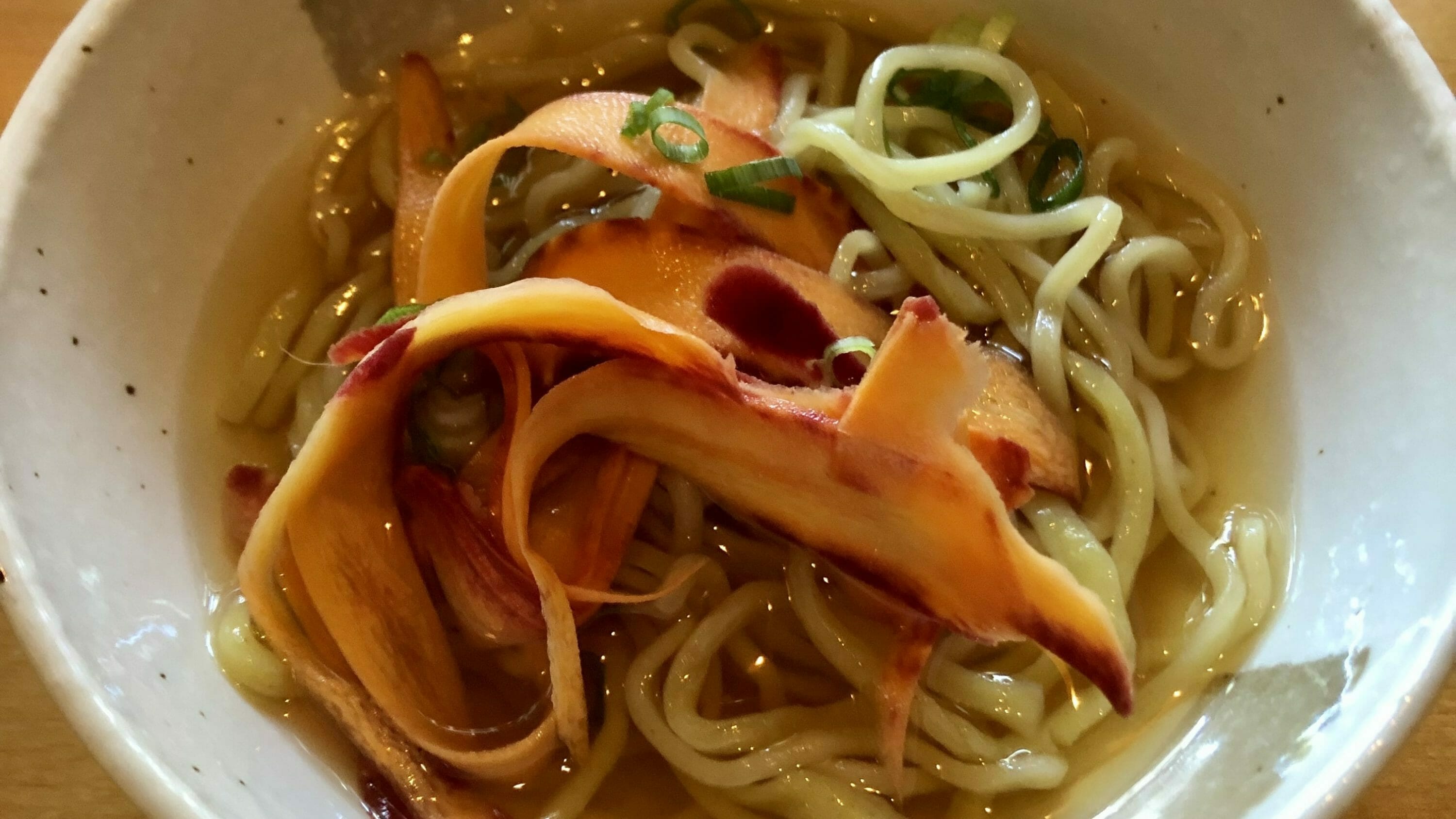 Swagat Indian Restaurant
707 N High Point Rd, Madison, WI 53717
(608) 836-9399
swagatindianmadison.com
If you're searching for a great dinner spot on the west side of Madison, look no further than Swagat Indian Restaurant. The extensive menu can be a little intimidating – but never fear, there are absolutely no wrong choices! Start with an appetizer, like the crispy fried vegetable pakora or super flavorful aloo tikki chat. For a main dish, experience for yourself why chicken tikka masala is so popular – or for something a little different, try the malai kofta or shahi paneer korma. All curries come with rice, but to really round out the meal, add an Indian bread such as naan (baked in a traditional Tandoor clay oven) or paratha (cooked on a griddle). Pre-pandemic, Swagat offered a lunch buffet – make sure to check that out as soon as it's back!