Private Tours & Group Events
Exceptional Culinary Experiences Tailored for Your Group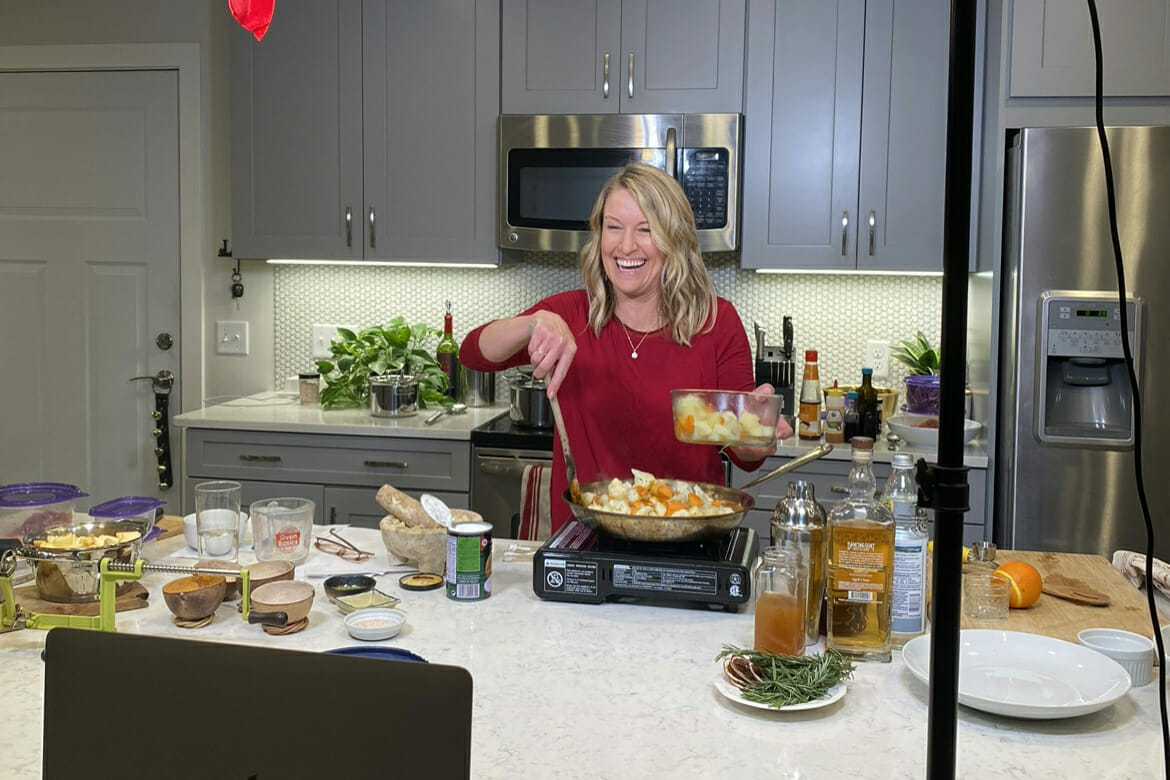 Entertainment and Dining Rolled Into One Fun Tour
Delight your guests and team with a fun, unique culinary experience when you book a virtual foodie event or a group food tour. CURRENT offerings include virtual classes and foodie kits. We can offer cooking classes or demos where each guests shops for ingredients, or let us send you a kit full of goodies to create a delicious meal that supports local Wisconsin businesses. We will be rolling out in person food tours as soon as we safely can.
Choose from one of our popular options or let us craft a custom local food experience tailored to your group's needs. We work with groups of 6-150! The sky is the limit. Tell us how Madison Eats Food Tours can make your next event delicious, fun and memorable.
Our virtual events are as fun as being in person! We take care of everything to make sure you and your crew just relax and have a great, and delicious evening!
Private Events Are Perfect For:
Just for fun (we all need that, right?)
Madison Eats Private Food Tour
Private Tour Policy
No refunds are given for no-shows or cancellations.
Private group events that are booked within 10 days of the tour date require full payment to guarantee the event.
Private group tours that are booked more than 10 days prior to the tour date require a non-refundable security deposit of ½ the full price to the hold the tour date, time slot(s), and tour guide(s). There is a 10% fee for event date change after the deposit is paid. Final headcount non-refundable payment is due 7 days before the event.
If Madison Eats Food Tours cancels the tour at any time due to unforeseen circumstances we will refund you in full.
5.5% sales tax and 18% guide gratuity will be added to your total cost.
Need Help Right Away?
Please email Otehlia at info@madisoneatsfoodtours.com or call 608-628-8927 to discuss your event!
Otehlia Cassidy Owner, Guide and Event Host
Otehlia founded Madison Eats Food Tours in 2012, after spending years trying to create her ideal job combining her passion for local food, teaching, dancing, and sustainable development. What emerged is a business connecting people with Madison's rich local food scene through exceptional food tours and events. 
Read More
This was a great event for a business team outing. Our colleagues had a perfect time!
Some of the companies we've worked with include:
CUNA Mutual
Epic
Promega
Huron Consulting
American Family Ins
FOTH
Compeer Financial
Forte Research
Fisher Thermo
Mars Wrigley
WTS Paradigm
TDS Metrocom
VSoft Consulting
Edward Jones
Amazon
US Cellular
Corporate Central Credit Union
Next Gen Personal Finance
Boardman Clark
US Cellular
Owens-Minor
Association of Family and Conciliation
Courts
Wisconsin Bar
Cap Specialty
Badgerland Financial
Madison College
TDS
Pilch & Barnet
Alliant energy
American Transmission Co
Sentry Insurance
Navitus
Covance
Connexus
Join our newsletter.
Stay up to date with Madison Eats news directly to your inbox. We'll let you know when new food tours become available.
Published on Jun 23 2021
Last Updated on Jul 02 2021