5 Delicious late summer/fall cocktails
we're enjoying these now
School has started and summer is winding down, but we're here to say that there is always time to sit back, sip a great cocktail, and savor those late summer/early fall days. We're sharing a few of our favorite cocktail recipes crafted by our own mixologist – Amy Kruger. From cold and boozy ice cream drinks, to warming rum cocktails, there's something for everyone, including a mocktail. Here are 5 great, late summer/early fall cocktails for you to enjoy! Thanks, Amy, and cheers!
5 late summer cocktails
1. Cherry Rum Float
Cocktail Ingredients:
3 oz Vanilla ice cream
1.5 oz Old Sugar Distillery's Cane & Abe Rum
3 oz Cherry Soda
1/2 tsp Dark Chocolate, 70% cocoa, grated
1 Tbsp Maraschino cherry juice (optional)
2 Maraschino cherries (optional)
Place an 8 oz jar or glass in the freezer and let it get good and cold.
Once the glass has chilled, add the ice cream to your glass. Pour in the rum and slowly add the cherry soda (it will foam!). Sprinkle the grated chocolate over the top of the drink. If you like, add two skewered cherries and serve with a spoon or straw. We used Wisco-Pop's cherry soda and Roots chocolate, but feel free to experiment with your favorite cherry soda and/or dark chocolate bar!
2. Strawberry Kiwi Hemp Kombucha Cooler
1.5 oz Yahara Bay Distillery Vodka
Juice of one lime (approx. ¾ oz)
1Tbsp Simple syrup
3 oz Rude Brew's Strawberry Kiwi Hemp Kombucha
Place the first three ingredients in your cocktail shaker, add ice and tightly seal. Give a good shake for about 10-15 seconds. A short shake of 10-15 seconds will mix and cool the ingredients while avoiding too much dilution. Strain the contents of your shaker into your glass or serve it over ice. Top with Kombucha. Consider garnishing your cocktail with a slice of lime. We love using Yahara Bay Distillery's Vodka, but feel free to try your own favorite! You can also find Rude Brew Kombucha in several local groceries stores including all Madison Willy St. Co-ops, Woodmans and Hyvees.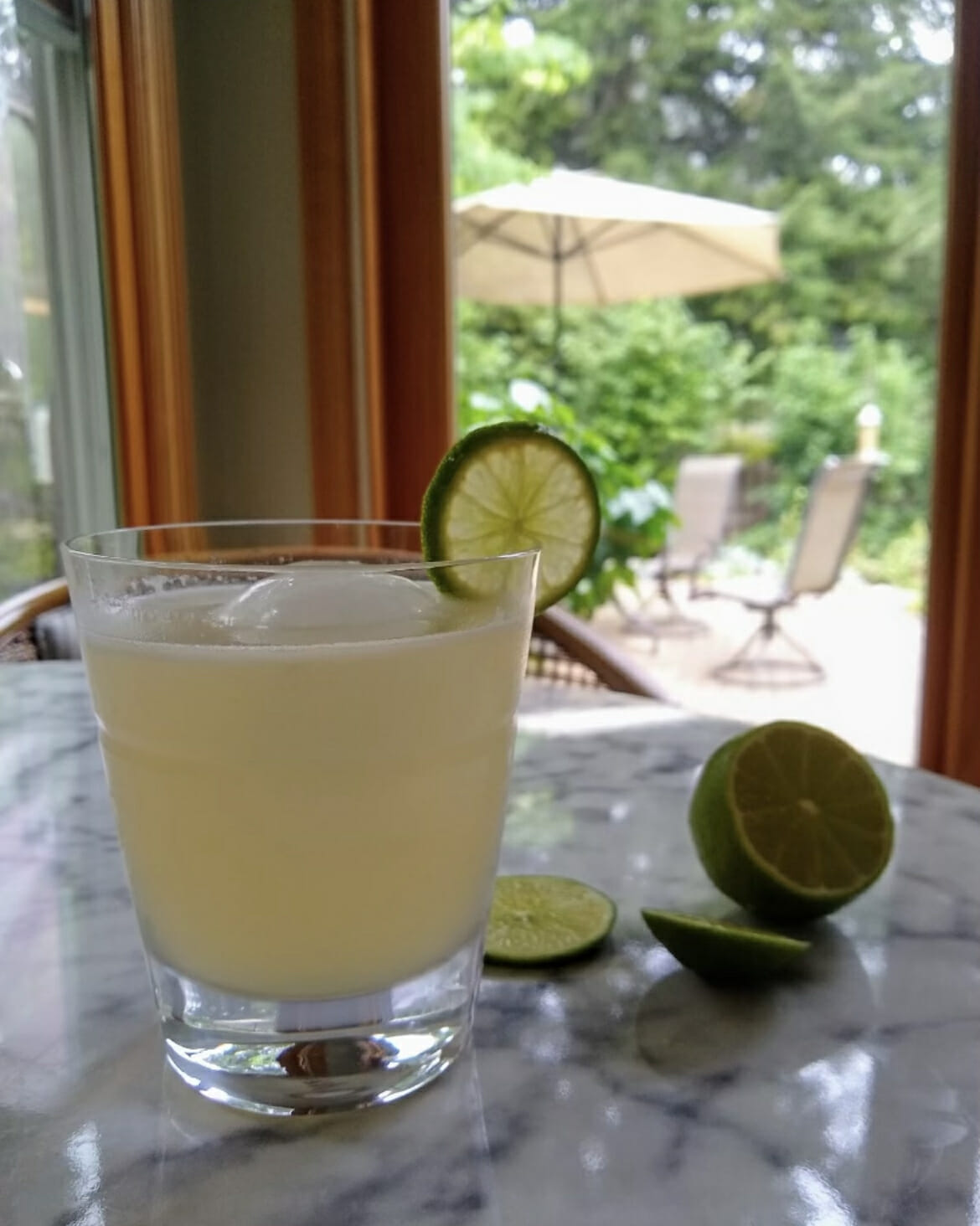 Cocktail Ingredients:
6 Blackberries + 2 for a garnish
10 Mint leaves + 1 sprig for a garnish
2 oz Tequila
1 oz Lime juice
1 oz Cocoa vanilla syrup (recipe below)*
Prepare your glass:
2 Tbsp Sugar
¼ tsp Cocoa powder
1 Lime wedge
IMPORTANT: Before you begin crafting your cocktail, make sure to prepare your cocoa vanilla syrup ahead of time (see recipe below). In a shallow bowl or saucer, mix the sugar and cocoa powder. Use the lime wedge to wet the rim of your glass. Dip the wet glass rim into the sugar mixture and set aside.
In your cocktail shaker, muddle the six blackberries and ten mint leaves. Add the lime juice, syrup and tequila. Fill your shaker ¾ full with ice and shake for at least 30 seconds. Carefully remove the lid of your shaker. Scoop out any large chunks of ice that remain. You will be straining the beverage into a large 2 cup measure glass (or any vessel that will be easy to pour from and is large enough to hold the contents of your shaker). Tip the contents of your shaker into a sieve and using your muddler, press the berries to get all the juices out, but be careful not to push seeds through the mesh. Discard the solids.
For your garnish, you can skewer the blackberries or cut a slice about halfway through the berries so they can sit on the rim of your glass. The mint spring can float. Pour the margarita into your prepared glass and feel free to serve this drink straight up or on the rocks!
*Cocoa Vanilla Syrup:
½ cup Sugar
½ cup Water
1 tsp Vanilla extract
1 tsp Crushed cocoa nibs
Place all the ingredients into a small saucepan and bring the mixture to a simmer. Once the sugar is dissolved, allow the syrup to continue simmering for one more minute then remove it from the heat. Let the syrup sit for 15 minutes before straining into a jar.
Cocktail Ingredients:
2 oz Aged Rum
1.5 oz Coconut Syrup
3/4 oz Lemon Juice
1 dash Angostura bitters
1 Whole Star Anise for Garnish
For this recipe we used coconut syrup, a delicious natural sweetener that you can find in many grocery stores! If your coconut syrup is cold and fat solids are floating on the surface, place the jar in a warm water bath until the solids melt. Put all of the drink ingredients in a shaker, add ice and shake vigorously for 30 seconds. Pour into a small wine or coupe glass. Gently place the whole star anise in the center of the drink as garnish. Nice and easy!
Cocktail Ingredients:
2 ½ oz Yahara Bay Distillery Premium Vodka
¾ oz Fix Lime Cordial Simple Syrup
¼ tsp Sugar
5 fresh Mint leaves
1 wedge of Lime
Garnish:
Lime wheel
Mint sprigs
Place five mint leaves in the bottom of a low ball glass with the ¼ tsp of sugar. Muddle the leaves and sugar together. Add crushed ice. Pour the vodka into the glass over the ice. Top with the lime syrup and give it a quick stir to mix the drink. Squeeze the lime wedge over the top of the drink. Add a lime wheel and a sprig of mint for garnish. We source our lime cordial simple syrup from Quince and Apple!