Welcome to Madison Eats Food Tours
Fun and Filling Food Tours & Events in Madison, WI
Destination Culinary Vacations.
Buy Tickets
Feeling that Wanderlust?
Visit our Partner Website, Otehlia Travels for custom travel planning, culinary vacations and travel tips and tricks.
Eat, explore and connect, one bite at a time.
Madison Eats Food Tours works exclusively with locally-owned restaurants, chefs, and businesses to create memorable and delicious experiences.
Gather around and let us feed you! Experience restaurants and businesses that support sustainability and diversity in our community. As we guide you through Madison's unique neighborhoods and scenic downtown, you'll enjoy food and drink samples from Madison's most acclaimed chefs and local producers along the way. We'll make sure you have plenty to eat, while you just relax and enjoy Madison's thriving culinary scene and historic landmarks. At Madison Eats Food Tours, we start with simple, yet key, ingredients: building relationships and strengthening communities. Take a tour and taste the difference.
Madison Eats Food Tours combines our love for this city with a passion for great local food. Join us as we explore Madison's historic neighborhoods and thriving culinary scene.
Current Tours
Check out our calendar to see even more events and tours.
Sept 25-30, 2024 Culinary Vacation Gallery Itinerary and Lodging Tour Leader Investment Policies and Procedures/Covid Policies and Guidelines Culinary Vacation Girls' Trip! Oaxaca, Mexico Tour Dates: Sept 25-30, 2024 Starting…
A Local's Guide To Eating In Madison
We live and breathe Madison. Read our blog to find out more about producers that make this city so amazing.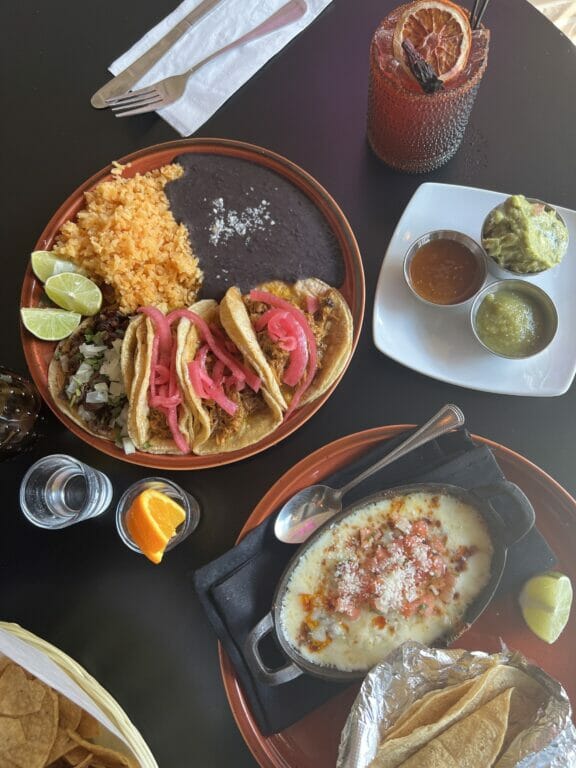 What is a food tour? A food tour is simply a way to EXPERIENCE a place. A food tour is simply a way to EXPERIENCE a place. At Madison Eats Food Tours we help you build a deeper more memorable connection to Madison through our #1 guided walking and biking tours of Madison's favorite foodie neighborhoods.
Read More
If you've never taken a food/drinks tour (or if you have and you're looking for another great one) you have to try Madison Eats Food Tours. It was easily one of the highlights of my trip!
Madison Eats Food Tours has been featured in Forbes, Taste & Travel, USA Today and Lonely Planet.
Join our newsletter.
Stay up to date with Madison Eats news directly to your inbox. We'll let you know when new food tours become available.